How to get rid of stuck/dead pixels on a Canon DSLR camera?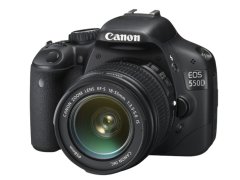 After I bought my new Canon EOS 40D and took some blue hour and night photos I found out that i have a bright white pixel near the center of the image. I found out that the
RAW converter fixes this problem but JPG files are still an issue.
This pixel is a stuck pixel, or sometimes it called dead pixel. Usually stuck pixel is bright, while dead pixel is black.
Of course I was not happy because i thought this means I have to send my brand new camera back for a replacement or repair. So I started to google this problem and deep in a forum I found something, something interesting: It seems Canon cameras has a self repair function that can be activated through the menu. All we have to do is to charge up the batteries and go to the menu and initiate a "Manual Sensor Cleaning" then wait about a half minute then turn off the camera.
I made several tests and was not able to see the stuck pixel again on JPG images after this process so IT WORKS!
UPDATE: It seems this method works on some Nikon models too.
After I posted this solution to my blog I get several responses so this method works on
Canon EOS 100D
Canon EOS 400D / Digital Rebel XTi
Canon EOS 450D
Canon EOS 500D
Canon EOS 550D / EOS Rebel T2i
Canon EOS 600D
Canon EOS 700D / T5i
Canon EOS 40D
Canon EOS 50D
Canon EOS 60D
Canon EOS 70D
Canon EOS 80D
Canon EOS 7D, 7D Mark II
Canon EOS 5D, 5D Mark II, 5D Mark III
Canon EOS 5DS R
Canon EOS 6D
Canon EOS-M
 
If you have luck with this on other camera models leave a comment and I'll update this post.
jordans for sale style